Drummer/Educator Martin (pronounced mar-TEEN) Urbach holds a BA in jazz performance from the University of New Orleans and a MA in jazz arts from the Manhattan School of Music.


With over ten years of experience of being being a teaching artist, Martin has shared his love for music (and all the arts) to thousands of children. Martin has led residencies on drumming, general music and musical theatre for children in K-5 as well music/percussion therapy residencies in special education classrooms across New York City.
Currently, Martin is a Teaching Artist for the Lincoln Center Institute, Urban Arts Partnership, Marquis Studios, the Manhattan New Music Project and the New York Pops. Martin is also a member of the environmental arts group Bash The Trash, which presents workshops and concerts making musical instruments out of recycled trash. In addition, he is a faculty member and counselor at the Manhattan School of Music Summer Camp. Martin also creates original curriculum based on the Theory of Multiple Intelligences, integrating the arts with The Common Core Standards of Education.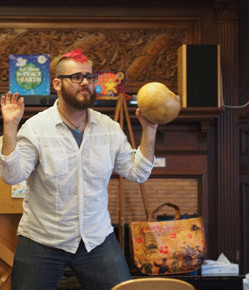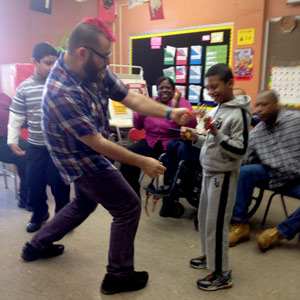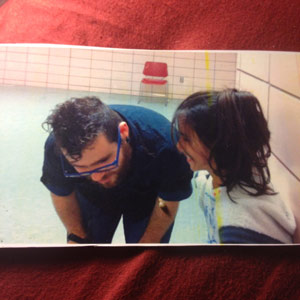 // Teaching Philosophy
I believe that my main role as an educator is to create a fun environment for my students to discover music and fall in love with it. I strongly believe that once a child is able to make a personal connection with music, all the technical aspects of how to play an instrument and the theoretical side of music can come alive and be understood in a much more organic way.
I encourage my students to give free reign to their imagination and creativity. A big part of my lessons is how we as musicians, can interweave the technical aspect of of our craft with the creative side of music making. In other words, how a drummer incorporates rudiments to create a drum part for a song, or how a pianist uses a specific scale or mode to compose a melody.
When I present my students with an etude or a written piece of music, I not only teach them how to execute the piece correctly by using correct technique, posture and theory, but I take the opportunity to introduce them to such concepts as form, shape, melody, depth, theme and variations on a melody, orchestration, and improvisation.
I strive to inspire them to come up with their own version of the exercises that I present to them. I ask open ended questions that allow for multiple points of view and I follow up their answers with positive reinforcement.
My views as an educator reflect my views as a musician, composer, artist and most importantly, as a human being.
– Martin Urbach